A guide to making face masks at home, ensuring their effectiveness
The rapid spread of COVID-19 has left us scrambling for ways to stay safe and avoid contracting the disease. The best way to stay safe is to follow the social distancing guidelines and avoid contact with other people. However, there are times when going out is a necessity, whether it be getting groceries, going to the pharmacy, caring for pets, etc. In these cases, masks are essential in keeping ourselves and others safe despite what some may think.
The Centers for Disease Control and Prevention recommends that we cover our faces in public places where it is difficult to maintain social distancing measures. We greatly reduce our risk of getting sick if we practice social distancing, wash our hands regularly and wear masks when necessary.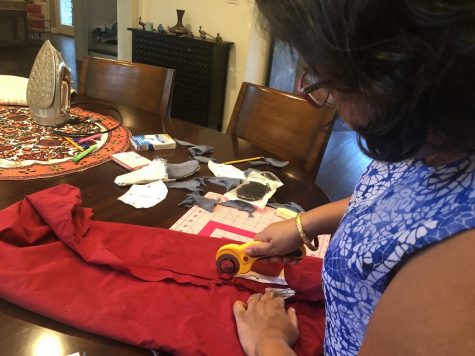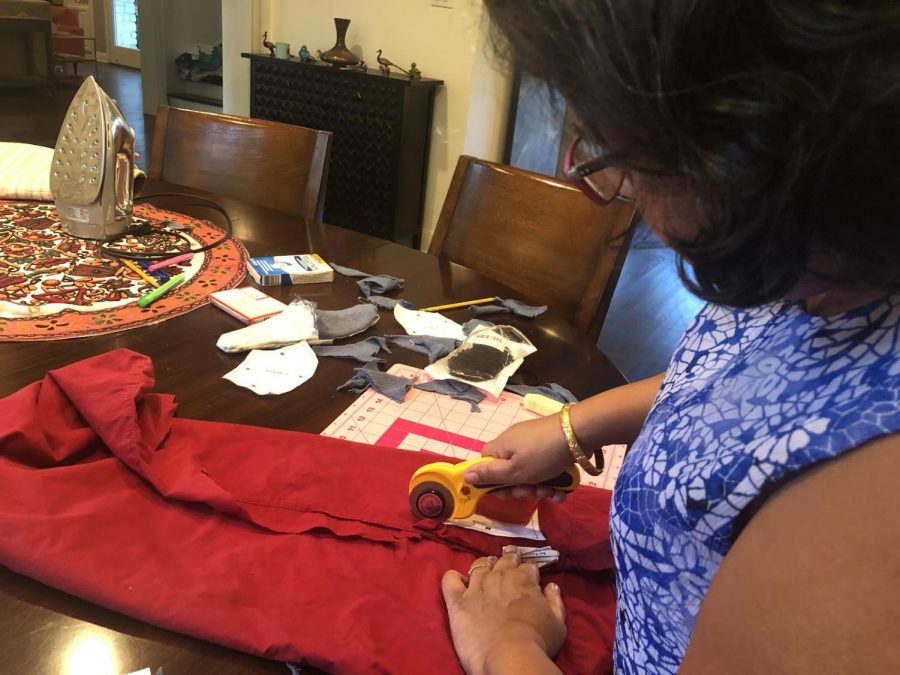 Masks are vital to slow the spread of the disease, especially for carriers without symptoms. The CDC warns that up to 25% of people infected with COVID-19 do not show any symptoms and feel fine. This can be dangerous, but by wearing masks, these people will not spread their germs to the people around them. This is why it's important to always wear a mask in public, even if you don't think you are a carrier of the disease. 
For a mask to be effective, it has to prevent droplets from escaping your mouth into the air, protect from outside particles and still allow you to breathe. It should have multiple layers of fabric and be secured with some kind of ear loops. A good way to test the effectiveness of a mask is the light test. Simply hold the mask up to some source of light and check if you can see the light through it. It's always better if the mask is tightly woven, meaning you can't see much light through it. We tested with a candle to check the effectiveness of our homemade masks. With this test, you light a candle and try to blow it out with the mask on. If the fire does not extinguish, the mask is thick enough to prevent droplets from escaping your mouth. Finally, always make sure you can breathe through your mask while it covers your nose and mouth.
Unfortunately, the supply of masks and other protective gear has run low because we were unprepared for something like this. Healthcare workers absolutely need N95 masks and surgical masks for their, their patients' and even their families' safety, reducing the availability of masks to the U.S. populace. Yes, we need to wear masks, but we don't require that same level of protection provided by N95 or surgical masks; let's save those for the doctors. It is without question that we should not be buying the masks that healthcare workers so desperately need. The U.S. Surgeon General Jerome M. Adams has stressed this as well. 
So, where does that leave us?
Lucky for us, there are options to buy cloth masks that we can wear, such as on Etsy, Custom Ink, Amazon or Alabama Chanin (where my family ordered them). If you do decide to buy a mask, you need to make sure that it is 100% woven cotton and that it is washable. There is also the issue of availability. They can take up to a few weeks to deliver, maybe even longer. If that ends up being the case, you're probably better off making the masks yourself.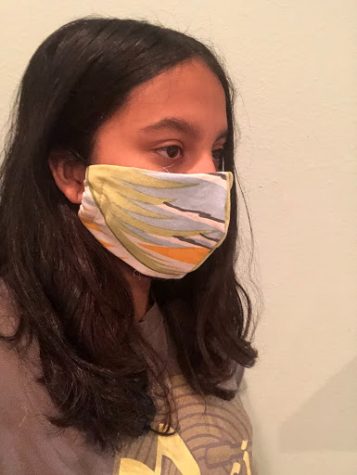 Face coverings can be made from a scarf or bandana wrapped around your face. These are easy but not the most effective. Still, they're better than nothing. Actor Matthew McConaughey demonstrates how to make an improvised mask with a bandanna and a coffee filter in this video, dressing up as bounty hunter Bobby Bandito.
If you decide to make a mask, you have to choose your materials wisely. The proper material can mean the difference between contracting the disease and not. The most readily available material that people are using is old T-shirts. T-shirts can work as long as they are cotton, and using multiple layers is always best. Cotton quilting fabric, which has a high-thread count, can be used too and is a durable material. Pillow cases can also be an option, with multiple layers as well, but a very high thread count is necessary for a tighter weave and, therefore, better protection. To further increase the strength and protection of your mask, the CDC suggests inserting a paper towel or coffee filter into the mask. HEPA fabric, which is found in vacuum bags, can be used as well, but they can emit fibers that may be harmful to the mask-maker while cutting, so bear that in mind. 
For those without a sewing machine, there are many options for no-sew masks. Adams posted a video on Twitter demonstrating how to craft a face covering with a T-shirt and two rubber bands by folding multiple times until you have something that can work as a mask. You can view the video here. Additionally, the CDC has released two methods of making no-sew masks, one with a T-shirt and scissors, the other with a bandanna, rubber bands and scissors. For more details, visit this website. 
For those desiring a more form-fitting mask, sewing is an option too. It is best to use a sewing machine, rather than hand-stitch, to ensure that the mask fits as tightly as possible. This is important with any type of mask. The CDC has released instructions for a basic way to sew a mask, but there are sewing patterns circulating around the Internet that you could use as well. 
My mom has been sewing masks ever since we ordered some with an indefinite delivery date. It started out rough, but she now has a pattern, and she has made masks for every member of our family, as well as some of our neighbors. She uses the Olson pattern for masks, which was designed by a doctor and is recommended by medical professionals. Simply search for that pattern in Google, and you will find it. She uses old sheets for the outside layer, shop towels for the inside layer, hair ties to secure it, a sewing machine and other sewing supplies. Her masks pass both the light and candle test I mentioned earlier and provide coverage where necessary. It takes her about 30-35 minutes to make one mask. She has recently purchased new tools, like a fabric cutter, that can hopefully speed up the process. She stresses that sewing the mask from the pattern is difficult and encourages using YouTube videos to make the first few. She also recommends cutting a batch and then sewing it, rather than just cutting and sewing one at a time. Finally, she suggests ironing the fabrics before cutting them, using plenty of pins and using good lighting. 
I have not actually used any of my mom's masks outside the house, but I can vouch for its effectiveness. Generally, we try to stay inside and avoid going out unless absolutely necessary, using precautions like curbside pickup even then. Once or twice, my parents have had to make trips to Trader Joe's or UT to bring food to my older brother, as well as interact with other people from a safe distance, donning the masks. My mom is confident in her research of the optimal fabrics, patterns and additional materials that are safe to use. She says to use fashion tape to secure the mask to your nose to seal it better; this also benefits glasses-wearers, as it prevents the irritating fogging up of your glasses as you breathe. 
Acquiring a mask is one step; using it properly is the next. The coverage area of your mask should be from the bridge of your nose to your chin, and it needs to fit snugly but comfortably. It is important to wash your hands before putting on the mask and after taking it off. Make sure you don't touch the fabric part or touch your eyes, nose or mouth once you remove it. Also make sure you routinely wash the mask with a regular laundry cycle without using chemicals like bleach or hydrogen peroxide which could damage the fibers in the fabric and make it less effective. 
Although wearing a mask can reduce the risk of getting sick, it doesn't make us invincible. Wearing a mask is not an excuse for loitering at the grocery store or going out to meet friends. We still must follow the guidelines for social distancing, stay 6 feet apart from every person we interact with, avoid extended visits with people outside of our close contact and only leave the house when necessary. It can seem tempting to ease up on these restrictions with the security of a mask, but we can't do that. Remember: it is up to us to curb the transmission of COVID-19, to bring an end to this pandemic. Let's not mess it up.
Leave a Comment