Recent News Stories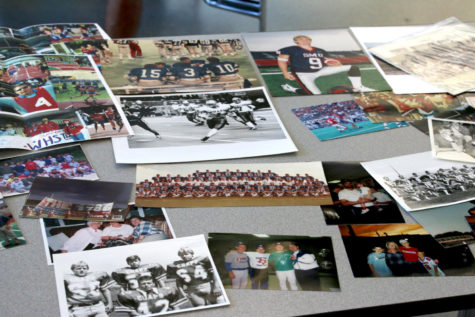 November 1, 2019
Past Westlake graduates, their families and friends gathered together on Oct. 19 to recognize distinguished alumni,...
October 30, 2019
Inside of the dimly lit Parker Jazz Club Oct. 28, six musicians sit around the green room in the back. The...
September 14, 2019
The third Democratic Debate took place Sept. 12 in Houston, TX at Texas Southern University. This time, only 10...
Adam Jasper, Editor-in-Chief
January 14, 2020 • No Comments
In what was girls varsity soccer's first District home game of the season, Westlake hit the ground running, controlling in the midfield and creating plenty of chances in...
Varsity football immortalized in Westlake history with shutout win over Denton Guyer in State Championship
December 22, 2019
When the Westlake Chaparrals last won a State Championship, none of the players on the 2019 team were born. Led by now New Orleans Saints quarterback Drew Brees, the Chaps...
Record-breaking win over Katy Taylor seals Chap's spot in State Championship game
December 14, 2019
Kodiak is one of Westlake's goalline play call packages, a package that wasn't seen too often throughout the season. That was until it showed up in the second quarter...
Varsity football thrives in Alamodome, advances to third-straight State semifinals
December 7, 2019
Rematch games are usually some of the better football games to watch. Both teams have added motivation, and being in the Region IV 6A Division 2 Championship, Brandeis and...

Loading ...
SportsCenter
Friday, October 12

Football

Westlake High School 44 - Lake Travis 14

Friday, September 28

Football

Westlake High School 54 - Lehman 0

Friday, September 21

Football

Westlake High School 57 - Austin High 0

Thursday, September 13

Football

Westlake High School 67 - Akins 0

Friday, September 7

Football

Westlake High School 21 - Cy-Ranch 25

Tuesday, September 4

Volleyball

Westlake High School 3 - Ann Richards 0

Friday, August 31

Volleyball

Westlake High School 3 - Hays 0

Friday, August 31

Football

Westlake High School 38 - Belton High School 17

Tuesday, August 28

Volleyball

Westlake High School 3 - Lehman 0

Tuesday, August 21

Volleyball

Westlake High School 3 - Bowie 0