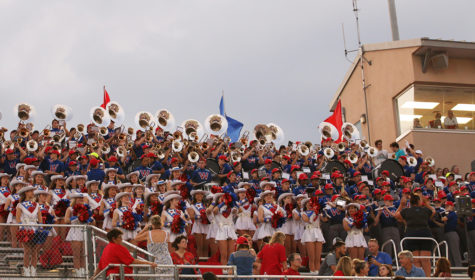 Fayen Spatz, Reporter
November 13, 2019 • No Comments
On Sept. 20 at the Westlake football field, the marching band held their annual event and performed with the middle school bands from Hill Country and West Ridge. Before the...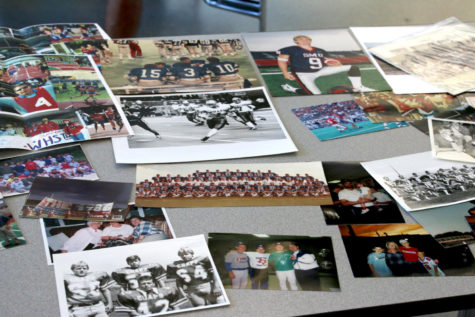 Julia Franco, Head People and Places
November 1, 2019 • No Comments
Past Westlake graduates, their families and friends gathered together on Oct. 19 to recognize distinguished alumni, take a trip down memory lane and support the 50 years since...
Recent News Stories
October 30, 2019
Inside of the dimly lit Parker Jazz Club Oct. 28, six musicians sit around the green room in the back. The...
September 14, 2019
The third Democratic Debate took place Sept. 12 in Houston, TX at Texas Southern University. This time, only 10...
August 22, 2019
Washington Governor Jay Inslee, who ran a campaign focused entirely on the issue of combating...
Jake La Barbiera, Adam Jasper, Lead sports writers
December 7, 2019 • No Comments
Rematch games are usually some of the better football games to watch. Both teams have added motivation, and being in the Region IV 6A Division 2 Championship, Brandeis and...
Varsity football barrels into State quarterfinals with win over Weslaco East
November 29, 2019
Based on the score, Friday night's Westlake vs Weslaco East matchup looked like a regular season game. The Chaps racked up the touchdowns early, and backups saw some game...
Varsity football capitalizes on Cibolo Steele's mistakes, advances to second round of playoffs
November 15, 2019
Football games are defined by mistakes. The winning team is almost always the team that made the least errors, a trend that held true Friday night. Cibolo Steele's crucial...
What to expect: Varsity football to face Cibolo Steele in first round of playoffs
November 14, 2019
Another year, another varsity football team heading into the playoffs full-steam ahead. With the first-round matchup tomorrow, I wanted to chime in with my thoughts on the...

Loading ...
SportsCenter
Friday, October 12

Football

Westlake High School 44 - Lake Travis 14

Friday, September 28

Football

Westlake High School 54 - Lehman 0

Friday, September 21

Football

Westlake High School 57 - Austin High 0

Thursday, September 13

Football

Westlake High School 67 - Akins 0

Friday, September 7

Football

Westlake High School 21 - Cy-Ranch 25

Tuesday, September 4

Volleyball

Westlake High School 3 - Ann Richards 0

Friday, August 31

Volleyball

Westlake High School 3 - Hays 0

Friday, August 31

Football

Westlake High School 38 - Belton High School 17

Tuesday, August 28

Volleyball

Westlake High School 3 - Lehman 0

Tuesday, August 21

Volleyball

Westlake High School 3 - Bowie 0