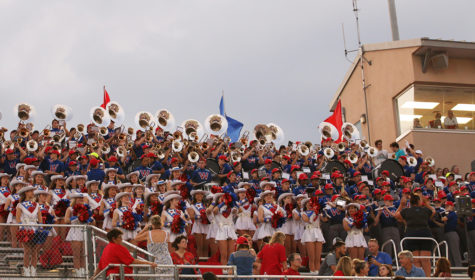 Fayen Spatz, Reporter
November 13, 2019 • No Comments
On Sept. 20 at the Westlake football field, the marching band held their annual event and performed with the middle school bands from Hill Country and West Ridge. Before the...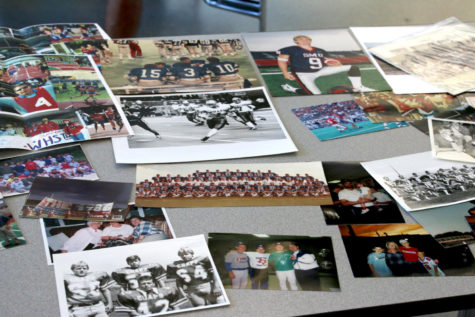 Julia Franco, Head People and Places
November 1, 2019 • No Comments
Past Westlake graduates, their families and friends gathered together on Oct. 19 to recognize distinguished alumni, take a trip down memory lane and support the 50 years since...
Recent News Stories
October 30, 2019
Inside of the dimly lit Parker Jazz Club Oct. 28, six musicians sit around the green room in the back. The...
September 14, 2019
The third Democratic Debate took place Sept. 12 in Houston, TX at Texas Southern University. This time, only 10...
August 22, 2019
Washington Governor Jay Inslee, who ran a campaign focused entirely on the issue of combating...
Adam Jasper, Editor-in-Chief
November 14, 2019 • No Comments
Another year, another varsity football team heading into the playoffs full-steam ahead. With the first-round matchup tomorrow, I wanted to chime in with my thoughts on the...
Running game sparks huge victory for varsity football in final regular season game versus Bowie
November 9, 2019
In the final game of what was an intensive regular season, the Chaps did anything but lay back, using a huge offensive outbreak from running back juniors Zane Minors and Grey...
Senior class shines in spotlight as varsity football bests Anderson
November 1, 2019
This year's senior group of 44 varsity football players was one of the first classes that head coach Todd Dodge was able to meet as seventh graders after taking the Westlake...
Varsity football dismisses Hays with clinical offensive performance
October 25, 2019
Head coach Todd Dodge emphasizes respect for the opposition in every game, and Hays certainly demanded such, coming into the Friday-night matchup 8-0 on the season. Despite...

Loading ...
SportsCenter
Friday, October 12

Football

Westlake High School 44 - Lake Travis 14

Friday, September 28

Football

Westlake High School 54 - Lehman 0

Friday, September 21

Football

Westlake High School 57 - Austin High 0

Thursday, September 13

Football

Westlake High School 67 - Akins 0

Friday, September 7

Football

Westlake High School 21 - Cy-Ranch 25

Tuesday, September 4

Volleyball

Westlake High School 3 - Ann Richards 0

Friday, August 31

Volleyball

Westlake High School 3 - Hays 0

Friday, August 31

Football

Westlake High School 38 - Belton High School 17

Tuesday, August 28

Volleyball

Westlake High School 3 - Lehman 0

Tuesday, August 21

Volleyball

Westlake High School 3 - Bowie 0