Essential workers risk lives for our benefit: healthcare workers (1 of 3)
Since the statewide stay-at-home order went into effect April 2, we have all been stuck at home for our own safety and for the safety of others. However, while we are doing our part to combat the spread of COVID-19 by social distancing, millions of people are selflessly continuing to go to work every day. Deemed essential workers, these people are continuing to provide medical care, bag groceries, deliver food and report on current events to keep us updated. They are risking their lives to keep us safe and maintain some semblance of normal. 
Upon beginning their career, most doctors hold honor to share knowledge, help the sick and do no harm. Even now, when their lives are at risk, they continue to uphold this oath and help people. Medical workers are most directly connected to this pandemic, and they selflessly put themselves in danger for the safety of their community. Dr. Sanjeev Dubey, an ER doctor at Ascension Seton Medical Center Austin, works directly with COVID-19 patients and experiences some of the effects of the pandemic firsthand.
"Right now, we have had a decrease in the volume [of patients] over the last few months because people are staying away from the ER for their minor aches and pains that are coming in because they don't want to burden the system and they don't want to catch COVID," Dr. Dubey said. "It's [also] more high risk for them, since [COVID-19] is so infectious."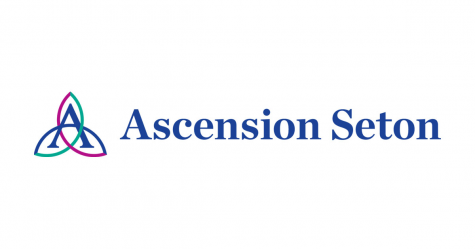 Because the majority of the patients he sees are COVID-19 patients, Dr. Dubey has experienced a taxing and difficult work environment with much higher risks than before. He faces many new dangers that were not present before the pandemic. 
"[The work environment] is more intense and the patients that come in are sicker," Dr. Dubey said. "We weren't so worried about catching things before because it's against the flu and other things, and we always have precautions towards catching things. But now, since the COVID is so virulent, we're trying to be more careful and we're donning more personal protective equipment. So actually, when we're doing procedures, which we do a lot especially if the patients are sick, [we're] really close to their face, so then [we're] at higher risk."
Dr. Farheen Yousuf is an endocrinologist at Austin Diagnostic Clinic. As an endocrinologist, she treats hormones and doesn't work directly with COVID-19 patients. Instead, she faces a different challenge: working with patients remotely.
"[Working has] been difficult," Dr. Yousuf said. "There's a lot of apprehension. We were not doing any televised visits at all [before]. They [were] all in person, outpatient visits. And one day, we [woke up] and it's like that's all you can do. There won't be any patients coming in. You have to be available to your patients, and this is the tool you're going to use to see them. I think there's a learning curve for our patients, especially our older population who are living in outreach areas, who maybe have flip phones and don't own a computer or smartphone."

With endocrinology, it is possible to treat patients without seeing them in person for every appointment. Because of this factor, Dr. Yousuf's appointments with her patients have shifted online through televised visits with telehealth, the distribution of health services via telecommunication technologies.
"I think we see a very different side of medicine, with more accessibility and more flexibility and so forth," Dr. Yousuf said. "It is really nice for several of our patients because my patients are predominantly medicare, which is older patients about 65. Telehealth has been amazing for them. This past week, over 80% of patients were on telehealth, which is video and audio. With endocrinology, it's nice that we can do a lot of patient care remotely and do it well."
Of course, this is not the same as seeing patients in person. There are still some difficulties with treating them in this manner. Her specialty being diabetes, Dr. Yousuf has experienced this hurdle with her diabetic patients. 
"I would say [the biggest challenge is] trying to upload the patient's blood sugars remotely for us," she said. "Some of them are not set up or they have not been saved. As an endocrinologist, diabetes is 80% of my practice, and I have to make sure that the medical assistant has all that information ready for me to review when the patient's appointment comes up."
Even though checking in with patients is made possible with Telehealth, Dr. Yousuf explains that this is not enough because in-person checkups are a necessity to ensure some patients' health.
"I think Telehealth is not a perfect world," Dr. Yousuf said. "While it's OK for some patients who are living remotely and older patients, you do want to see them and examine them in person at least once a year. I prefer to go to my office to see patients since I feel less distracted and have faster access to the Internet and have other members of my staff to help us out with prescriptions and authorizations. And for any new patients that want to be seen in person, we want to be available for them."
There is also the issue of affordability and healthcare.
"I think the biggest hurdle for my patients, unfortunately, has been that some have gotten laid off and they'll be losing health insurance, if not right now, maybe in a month or a couple of months," Dr. Yousuf said. "That's been very disturbing for us, and I think that's been the biggest challenge in describing treatment plans for patient treatment — coming up with a treatment plan for a patient that they're able to afford."
Although there are many challenges to this new method of treating patients, Dr. Yousuf looks to the future of televised visits. 
"I think once this is all over, my understanding is we may still be doing some televised visits," Dr. Yousuf said. "And the hope is that the insurance would cover those visits. It's getting better. My staff has been wonderful. They teach the patients how to go online or to stay on the phone. The pros are that patients that were driving two hours to see us can now be seen [through televised visits] on their computer, which they are loving."
Safety precautions and regulations have been heightened due to the infectious nature of the disease. Healthcare workers are now required to wear N95 masks, gowns, gloves and headgear. Patients also need to wear personal protective gear during any patient encounter. 
"[We're just trying to] kind of cover our whole body so we are less likely to catch it from [patients] and less likely to spread it from patient to patient," Dr. Dubey said. "Since the virus is so transmittable, the equipment that we usually use does not work, like just a regular surgical mask is not going to prevent you from getting it."
"I do feel safer going in," Dr. Yousuf said. "We are mandated to wear masks in the clinic all the time, and we follow [that]. And since everybody follows that, hopefully we can keep the virus at bay. [The environment] is quieter, people are a little bit more fearful. They avoid each other. They try their best to maintain that six feet distance. Overall, we're trying our best to make do with what the situation is and keeping the clinic going as well. It's nice in the sense that we feel safer with less traffic in the clinic. At the same time, we're still available to see patients who really insist on being seen in person, or we feel that should be seen in person as a result of a certain disease." 
In addition to infection, the disease poses a risk to the families of doctors, who can be exposed without proper precautions. This is the worry of many healthcare workers. 
"I'm more aware of making sure that I don't bring home the virus to my family, to my wife and kids, so it's kind of a little more stressful in that way," Dr. Dubey said. "When I come home, I basically leave all my clothes and my work stuff in the garage and then I'll come in and take a shower before I do anything else. I'm just worried that I could transmit it to a family member, and since we're not going out anywhere, those are the people that are more at risk."
One of the biggest concerns surrounding COVID-19 is its virulence, which causes it to spread at a rapid rate. Although the mortality rate for COVID-19 is not clearly defined yet due to the difficulty of tracking infections, it seems to be higher than that of the seasonal flu according to the World Health Organization. 
"What worries me is that [COVID-19] is so easily transmittable and also a lot of people have COVID that we don't know have COVID because we haven't done much testing," Dr. Dubey said. "But we're really worried that for the people that get it, there's almost a 3% to 4% fatality in the U.S. It's just much more virulent than the flu. The flu kills [about] 0.1% of people that have it [in the U.S.]."
An additional concern is the lack of a cure and herd immunity, which occurs when a large portion of the population has become immune to the disease. This poses a challenge to many healthcare workers for whom this is a completely unprecedented situation. 
"We're used to saying, 'If you have appendicitis, let's take the appendix out. If you have a heart attack, let's take you to the cath lab and open up your arteries,'" Dr. Dubey said. "With COVID, basically, we're just treating the symptoms or [giving] supportive treatment. The hope is that eventually we come up with a treatment for it, some kind of antiviral drugs, and then we can treat this thing definitively and not just give supportive treatment. The vaccine is the key, and that's going to take a little bit of time."
"We don't have a cure for this virus until there's a vaccine and we develop herd immunity," Dr. Yousuf said. "Staying indoors [is important] of course and following the social distancing guidelines so we limit the spread of the virus. And handwashing too. I can't stress that enough."
Despite this, Dr. Dubey remains hopeful about the future if we continue following the rules and regulations in place.
"What gives me hope is people are doing the right thing and they're staying home and they're social distancing, which is causing less people to get [COVID-19]," Dr. Dubey said. "Since we've done such a good job social distancing, we don't have many COVID cases. My sister lives in New York, she's a doctor there. The way she tells it is that it's so much different than what we have here, so it really hasn't caused any work overload for me. We don't have many cases in Austin yet, so we're doing a good job of social distancing."
Healthcare workers urge everyone to continue to stay inside and practice social distancing. 
"It's very important to socially isolate because the virus is so transmittable and some patients don't know they have it a lot of times because some people are asymptomatic," Dr. Dubey said. "If you are in a group, then you're more likely to transmit it, so if you are isolating yourself then you can't give it to anyone else and you can't get it from anyone else. Flatten the curve and that will decrease the amount that's required [by] the health system and less people will get sick. Less people will die that way."
Social distancing is our way to help others and contribute to curbing this pandemic. While we are doing our part to combat the spread of this disease, healthcare workers are constantly risking their lives to do the same.
"[One of the reasons] I became a doctor is to help people," Dr. Dubey said. "When you actually treat something, you relieve somebody's pain [or] you make people better, that's what gives me satisfaction. [It's encouraging that] everybody's dedicated and everybody wants to do the right thing, so people are working harder. How the medical community got together to fight this was just kind of encouraging. Everyone, all the doctors, the nurses, the technicians, they're all working together. We're all in it together, and we feel like we're more part of a team. We have a purpose."
Leave a Comment