Construction across the Westlake area is growing at an alarming rate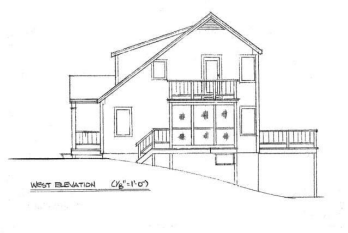 Walking up Pinnacle Road on the way to Westlake, students pass empty lots and new construction projects. Four houses started construction on Pinnacle this year. Turn right onto Ripple Creek and they will see five more that popped up within the last year. Around the Westlake area, unprecedented amounts of new housing projects are being developed as new families are trying to buy into the competitive housing market in Austin and get their kids in eanes classrooms. But what are the consequences of this? Well for one thing there has been an alarming national material shortage as more and more major supply chain issues arise. Along with this, the cost of materials are up 25% percent from 2019, making Austin even less affordable for new families. 
Westlake Junior Jonathan Kahn started building his house in Rollingwood back in 2014, but just finished construction. Different factors like the supply chain shortage, and their electrician dying in a motorcycle crash lengthened their construction time to a whopping eight years, in contrast to the two or three years they originally predicted it would take. 
"When we went to order more stones that we had previously ordered for our front steps, they jacked up the prices two fold," Jonathon said. 
Jonathan is not alone. As more and more construction projects start, they will take longer and longer to finish. In fact, multiple other families noted that their house's end date was pushed back due to their electrician dying, the same one who worked on Jonathan's house. It's hard for construction to even begin for Westlake families if they buy a "tear down" because it takes months to get their houses torn down due to the growing waiting lists among demolition companies. So what is going to happen? In reality, nothing. The demand for houses is only
expected to grow, and material suppliers, contractors, and custom home builders don't have the supplies to meet that demand. This isn't only in Austin — these trends can be seen nationally. Local home builder, Eric Olsen, compiled different statistics on the construction industry for this year. 
"U.S. construction starts grew 4.1% in the first quarter of 2022. By May 2022, nonresidential building fell 12.5% and residential starts at 7.7%," Olsen said. "The amount we would spend on average for a house is up 13.2% too." 
For the foreseeable future, it's going to get harder and harder to live in Westlake. The cheap plots are being bought up to build custom housesand housing costs are only to go up. One benefit about this situation is if you own a house in Westlake, you can sell it for a substantial amount of money.
Leave a Comment