Aspiring entrepreneur builds successful Instagram thrift shop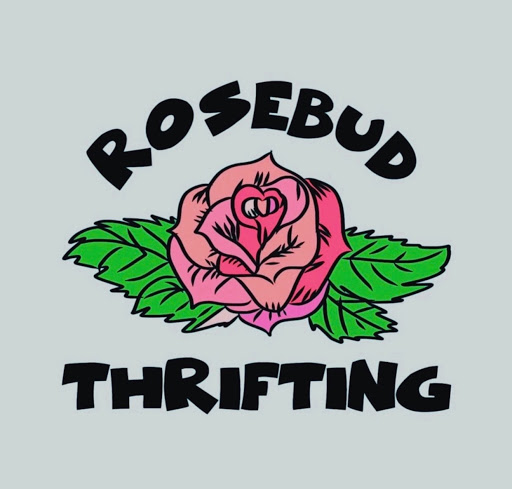 It's the weekend, and for Junior Zara Weiss that means it is time to go thrifting. Zara searches the never ending isles and makes her way from rack to rack. She then shuffles to sort through piles and bins while looking for just the right items. If the day was successful she may walk away with 20 items ranging from graphic tees, to dresses, to swim suits, to shoes and anything else she can find. 
One may believe Zara is shopping for herself, but truthfully she owns a successful Instagram shop. Rosebud Thrifting, home to 13.5k followers, sells secondhand clothing and promotes sustainability to fellow teenagers and young adults. The business started after several innocent thrifting sprees and has been up and running for a year-and-a-half.
"I went thrifting  a lot with my friends, and I would always see stuff I absolutely loved," Zara said. "I wanted to buy [these items] so badly, but I knew [they] wouldn't fit me. I would still buy it because I was like, 'I can't pass up this deal, it is too good to [not] buy it.' After a while I had all these clothes sitting around that I loved, but I would never be able to wear. I got to thinking, 'Oh, I could sell these.' I had no idea that reselling was even really a thing, but I looked into it and decided to get started and see how it goes."
After she had the initial idea to create a secondhand shop, Zara had to come up with a name and  eventually decided on @rosebud.thrifting.
"I've always wished my name was Rose, it's my sister's middle name, and I've just always loved it," Zara said. "I tried to do Rose Thrifting and that was taken, so I kind of put a little twist on it. At the time, nobody had the name rosebud anything on Instagram so I was like, 'Perfect.'"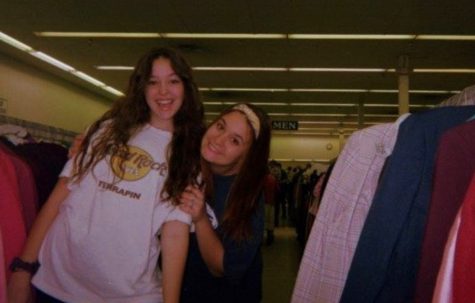 Zara has built her business from the ground up and spends roughly 20 hours a week working. One of her more recent additions to her business is her Ambassadors program.
"Something I've seen in a lot of Ambassador programs for different brands is that they have certain requirements about how many followers you have your age but mine is open to anyone," Zara said. "And it is a group of people that promote my brand, in exchange for discounts and free items. It's great advertising for me, I also get a group of people who can give me honest feedback. And it's something people can look forward to [and] it creates a community."
Now that Zara has learned the ropes of running a business, she knows what is important to her as an entrepreneur.  
"I go thrifting and find all of my clothes," Zara said. "Everything is secondhand and nothing is ever ordered which is really important to me. I personally only shop secondhand. Everything is always sustainable. I typically shop at the Goodwill outlet. [A collection of] clothes that didn't sell at a typical Goodwill are brought there, and this is like their last chance before they end up in a landfill."
Rosebud Thrifting continues to operate through COVID-19, and Zara believes it has helped her business because fewer people are able to shop in person. Additionally, there is a meticulous process behind the posts.
"The first thing I do when I get home is wash everything, which is super important because you never know where it's been especially with COVID," Zara said. "I [also] take safety precautions [while] shopping, obviously, wearing a mask and washing my hands. [After] washing all the clothes I [make] a video of all of the clothes for the ambassadors, so they get to see everything ahead of time and have a chance to purchase it."
Thrifting is a rather moot subject: people believe that shopping secondhand is the equivalent of stealing clothes from those in desperate need, but Zara tries her best to avoid this. 
"I know there is a lot of controversy over if thrifting is bad because you're [potentially] taking clothes from lower income people who could need them," Zara said. "But in this situation, the clothes were never wanted in the first place, by anyone in the thrift store. If I don't purchase these clothes, they will end up in the landfill because it's the last stop. Nobody can argue and say, 'Oh you're taking clothes away from people who can't afford that.' It's actually the opposite. I'm bringing people clothes for affordable prices and keeping the clothes out of the landfills."
Zara runs the business entirely by herself, even though she thrifts with her friends or sister Aria. She uses apps like VSCO, Instagram, Google Sheets, Paypal, Venmo, and she models all of the clothing pieces herself. Moreover, Zara purchases the articles of clothing herself, and she has a specific method of determining what is worth buying.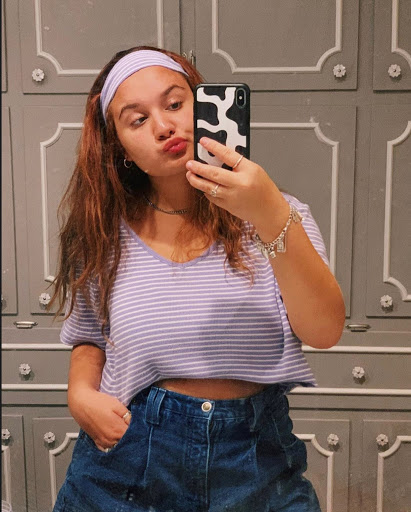 "I really focus on one-of-a-kind items, something that somebody can't just go and buy online, so it really draws them to my page because that's the only place they can get it," Zara said. "I definitely look for vintage, definitely super out-there items. Occasionally I do drops called wacky Wednesday, where they're super wild finds that may not be considered trendy, but they're super unique and that's what people love about them."
Rosebud Thrifting strives to include everyone and Zara has worked hard to create a sight that promotes body positivity and sustainability. 
"I think [social media] definitely has the potential to hurt, but the community I've set up is super inclusive, it encourages everyone to be themselves, and that's something special about my business: I cater to all sizes," Zara said. "I've actually had [several] people come to me and say 'Thank you so much for this I can never find clothes my size, but now I can' and it actually makes people feel good about themselves, seeing that their size is available."
Even though Rosebud Thrifting is a positive sight, social media is hectic for viewers and those running accounts. 
"I think it's easy to get caught up in the numbers, I'm definitely guilty of it, I really wanted to hit 10,000 at one point," Zara said. "But over time, you just realize it doesn't matter how many followers. It's more about how many people support you, like I always say [that] I would much rather have 100 followers that really support me than 100,000 who were following for no reason. It's really awesome to have so many supportive people, and people that I can share my ideas of sustainability with."
Zara works hard to satisfy her customers and teach them about what is important to her. 
"I would like to say that it's super important when you're purchasing clothes to think about the impact that that has on the environment," Zara said. "Think about your other options, which of course would be shopping, sustainable through a reseller like myself. Overall just cutting down on your purchases from fast fashion, because they have such a big effect that you don't even see, and there's so many small businesses out there that you could support instead."
Leave a Comment