Varsity football prevails over Austin High in energetic rivalry game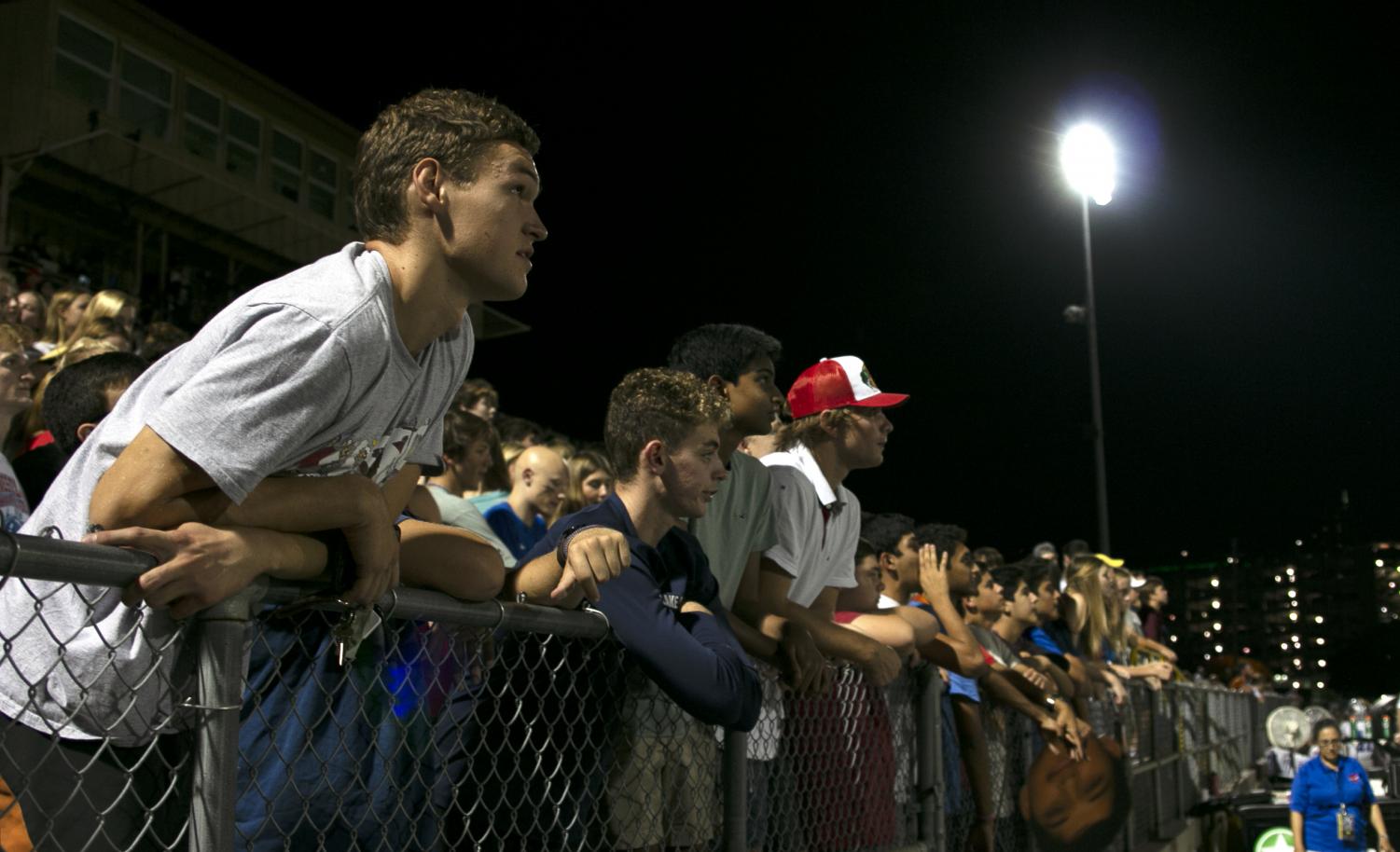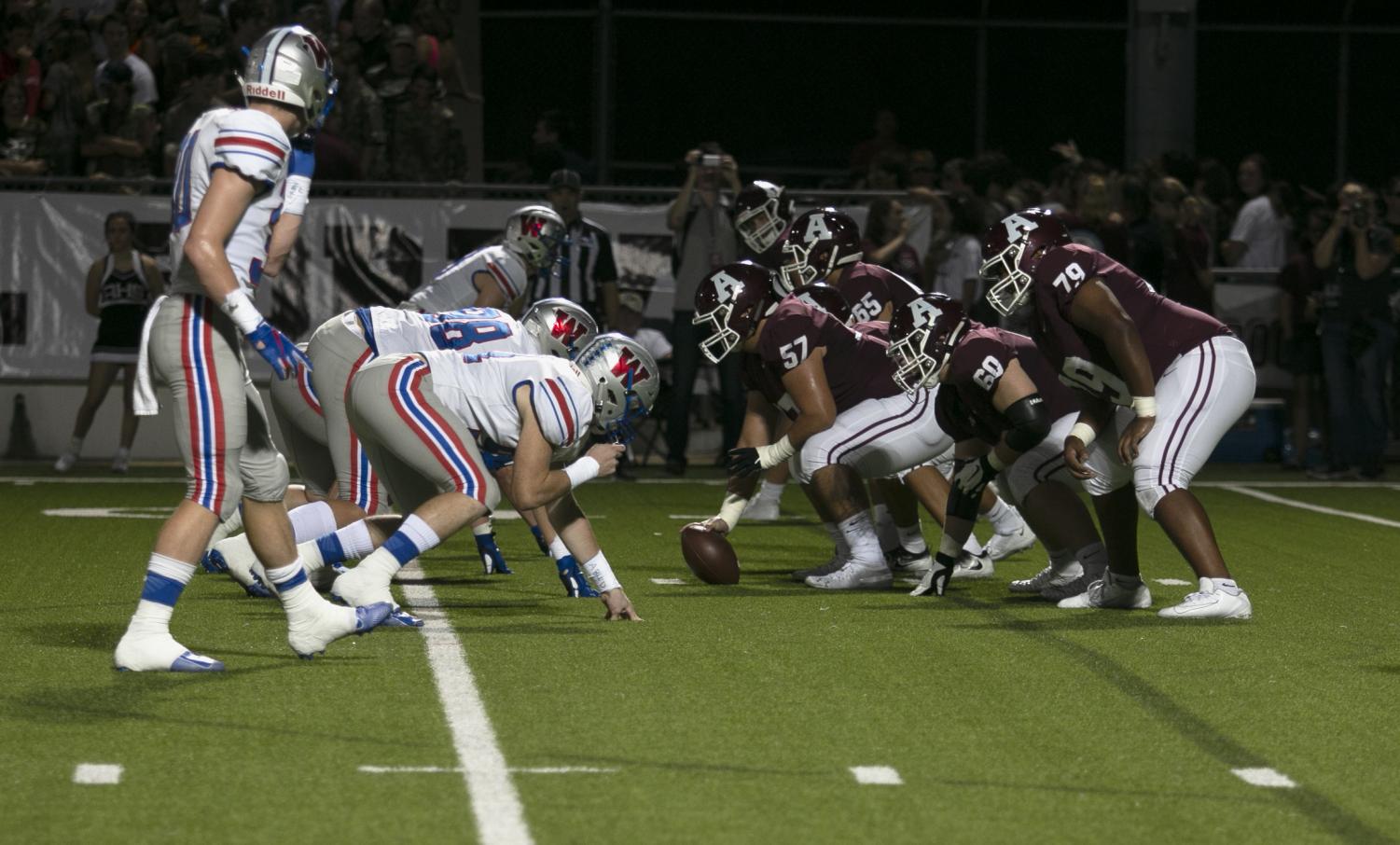 Emotion was everywhere around House Park Friday night, taking many different forms from person to person. Through all the buildup, the trash talk, the diss tracks, everyone was burning with passion and excitement for yet another installment of Westlake vs Austin High. The energy was visible before, during and after the game, and despite the lopsided score of 63-8 in Westlake's favor, the energy remained throughout the runaway victory. 
"We came ready," receiver senior Mason Mangum said. "Partly, we tuned the [hype] out, but we also let it fuel us. It gave us something to come out here and prove people wrong." 
Mangum's emotion was partially hidden under his down-to-earth demeanor. Talking to him, you wouldn't have been able to tell that he had just become the all-time receiving yards leader in Westlake history. Regardless, he was still able to look at the bigger picture. 
"A lot of hard work has gone into [my game], and it's great to see that it's been paying off," he said. "To be in the history of Westlake football, with all there is there, and the pride that we have in this community, it's great to be [a part of that]." 
For Austin High, a raucous student section pushed them to play with energy, even in the late stages of the game. Every complete pass, every first down was another huge celebration. 
The Chaps made sure to hold these celebrations to a minimum however, taking control of the game early and keeping it. They scored 35 points in the first quarter alone, mixing up run-pass options to confuse the Maroons defense. Receiver senior Ryan Lindley finished the day with three touchdowns on four receptions, and running back junior Zane Minors rushed for over 100 yards and two touchdowns. His breakout play was an 85-yard haul-of-a-touchdown run with 5:01 remaining in the third quarter. 
"We ask our kids to go out and play with tremendous physicality every week," head coach Todd Dodge said. "It was a pretty mistake free game, for the most part." 
A second-half goal-line stand served as a major emotional rally for the Chaps. After a defensive pass interference penalty put Austin within ten yards of the end zone, the Westlake defense locked down for four plays, preventing a score. 
"The 11 players out there were all our second- and third-string defense," Dodge said. "Those kids deserve a chance to play when we are able to get them in. It was so good to see them stand up right there. It was huge for the moral of our football team."
Not being phased by the hype surrounding the game was important to Dodge, and his idea was represented by the players. 
"I always tell our players, every week, we put an extra layer of steel around the field house to keep out all the outside noise." he said. "Nothing that is said outside of our field house matters to us. We focus, we come out and do our job. We talk to our players about staying hungry but staying humble. Lately, we've had really good practices, and it reflects in the way we're playing on Friday night."
Leave a Comment