When in New York don't miss these places
This past week I visited New York City for the first time. While I only spent a fleeting three days there, the schedule was fully packed. With this in mind, I made it my mission to visit all the top spots. Out of all my stops, these are my top five.
DŌ
DŌ is a little shop close to Washington Square Park. DŌ opened a few years ago and became a bit of a craze, with lines as long as three to four hours because of its specialty concoction: cookie dough. The cookie dough is served in bowls or cones and comes in a variety of flavors. This store is definitely a hit-or-miss type of store, as only people with a major sweet tooth will love this place. I would say it is definitely worth going once. It has a fun, upbeat atmosphere and offers many crazy flavors of cookie dough. The lines were not long at all when I went. The cookie dough itself was very sweet and is definitely shareable.
Central Park/Met tour
This tour is five to five-and-a-half hours and includes a lunch break. It goes through the Metropolitan Museum of Art and Central Park. I highly recommend a tour because you will get so much more out of it, as the tour guide will offer a brief history of important statues, buildings, artifacts and places. The only two possible downsides to this are that it is a bit on the pricier side ($139+ per person) and there is a lot of walking involved (5-8 miles). I maintain my opinion that this tour was amazing, and learning all about the history of Central Park and the MET was surprisingly fascinating!
Downtown food tour
This particular tour was around four hours and entailed lots of walking. On this tour, we tasted authentic Chinese, Italian and German cuisine from around parts of Chinatown, Little Italy and SOHO or "South of Houston Street." So much history was packed into this tour. Not only was the food good, but the backstories of the formation of these neighborhoods was interesting as well. This is a good tour for those who like to learn about food, diversity and different cultures.
9/11 memorial
While a little sad and somber, it definitely gives you insight on what that day was like. There are two waterfall memorials in the place of the two Twin Towers to honor all the victims outside. The inside of the building was very interesting to see, as real pieces of the original towers were placed inside and people's personal accounts of the tragedy. There are a lot of exhibits and videos showing the aftermath of the 9/11 attacks on the United States. Just walking the entire museum will take two to three hours. I think it is a very important piece of U.S. history, and I encourage a visit.
Broadway show
It may seem like a Broadway show isn't for everyone, but now having seen one, I would disagree. I got to see "My Fair Lady," and while I am not the biggest fan of both musicals and plays, I loved seeing the costume and set changes. Most shows last for two to three hours with an intermission. Overall, the show was very interesting. You can tell a lot of work goes into these plays. It's great to see how talented the actors and actresses are.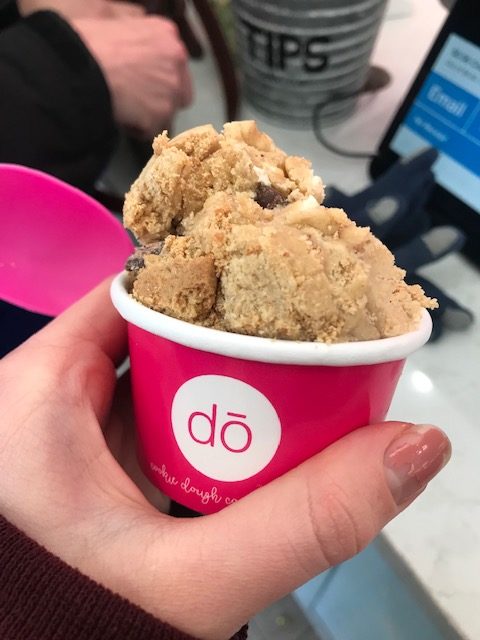 Leave a Comment