Lorde's new album impresses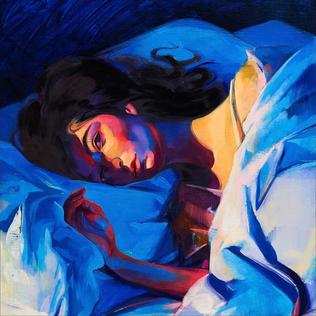 After three years Lorde releases two new singles from second album Melodrama.
We have been given the green light to hear the first new music in three years from now 20-year-old Lorde. Recently, she released one single, "Green Light," and a coinciding music video on March 2, followed by another single, "Liability," on March 9. In these she has gifted us with a sneak peek of what to expect from her sophomore album, Melodrama, which will be dropped June 16.
The more recent of the two singles, "Liability", has a very different mood than its fast paced dance predecessor, "Greenlight." While it is still about a breakup, it is this time in the form of a melancholy ballad, displaying Lorde's raspy vocals over slowly played piano chords. The raw emotion and vocals shown in this song, are evocative of Rihanna's "Higher" which Lorde herself said she drew inspiration from on Zane Lowe's Beats 1 Show. Both ballads showcase unrestrained voices and feelings concerning rejection and the loss of love.
In "Green Light" Lorde's unique rich voice and the airy sounds of the pop beat are a paradox that seems to work for her. This breakup anthem is one that shows the versatility in the young New Zealander's production as well as message. She shows that making music for the public to hear is now therapeutic when going through a breakup. These singles exhibit many of the same electronica and dream-pop elements as in her first album, Pure Heroine, but her lyrics give the implication that she is no longer an inexperienced teenager. The sense of self assurance she now gives off shows that she has stepped out of the darkness of being an unworldly teen and into the light of adulthood.
The music video for "Green Light" starts with her signature deep shadowy voice over a soft periodical piano note. Staring into a dimly lit bathroom mirror, she sings about wanting to scream the truth that she uncovered about an ex, and then leads into how even the smallest things can feel like full blown betrayal. The piano riff picks up as she transitions to a pulsating club dance floor and the song becomes reminiscent of the sounds in '90s alt-pop music.
Dancing alone on the top of an SUV and in the middle of a crowded sea of club goers, Lorde sings with confidence and triumph over the breakup. She soon returns to the mirror in which the video started, this time smiling with strength and power, waiting for the green light to finally let go of the relationship.
As the last repetition of the chorus is sung, she stands atop a highway overpass, overlooking a warm painted sunset and the song comes to a satisfying end. From the 17-year-old who first hit the scene with her single "Royals," Lorde's resurgence has been victorious. "Green Light" and "Liability" have given a glimpse of what is to come from her upcoming album, and from the looks of it, Melodrama is going to be a good one.
Leave a Comment