The Weeknd has done it again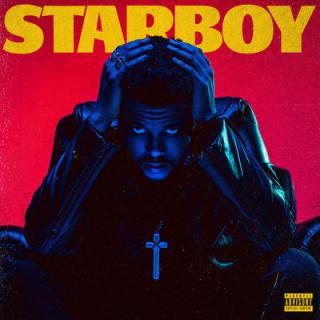 The Weeknd. He started off a as an underground artist who only a few people knew about. He went from being one of the many daytime bands at ACL in 2012 to being a headliner in 2015. In three short years, he skyrocketed to fame. He released his first album in 2011, followed by four more albums in 2012 and 2013. But last year he released a ground-breaking album, Beauty Behind the Madness, which won Grammys for Best Urban Contemporary Album and Best R&B Performance. Just a year following the release of that album, he's done it again. Starboy, released in November, features numerous guest artists like Lana Del Rey and Daft Punk.
The first song that I instantly loved was the title track "Starboy."  It's so different from his other songs, but at the same time it's just as amazing. While the song is different, it's still the Weeknd with his distinct voice and his mixture of sounds to create R&B. The song is a compilation with Daft Punk, and it talks about the life of a celebrity and all the aspects that come with it.
Another of my favorite songs is "Sidewalks," which features Kendrick Lamar. The beginning of the song starts with an almost addictive tone — after you hear it the first time, you want to keep replaying it.  And the mixture of the Weeknd's seductive voice with Kendrick's mysterious flow is an indescribable duo.
The song "Secrets" is another of my favorite songs, and it's unlike anything the Weeknd has done before. The Weeknd normally sings in a high pitch, but this song starts off with him singing in a really low voice, and the first time I heard it, I didn't even think it was him. But he goes back to his notable high voice after a while.
The Weeknd also made a 12-minute mini film called M A N I A, which is a compilation of his songs "All I Know," "Sidewalks," "Secrets," "Die For You," Party Monster" and "I Feel It Coming." The video features a panther, the hybrid sport car McLaren P1, and model Anais Mali.
The Weeknd has landed all 18 songs of Starboy on the Billboard Hot 100, and all at the same time, which has only been done one other time in history, earlier this year by Drake. Not only is his album reigning the Top 100, it is at number one on the Billboard 200 and the number one on Artist 100.
Personally, The Weeknd is my all-time favorite artist, and I think on this album he went out of his comfort zone and ended up creating something amazing. I love this album and have had it on repeat since it came out.
Leave a Comment