Magical movie is loved by viewers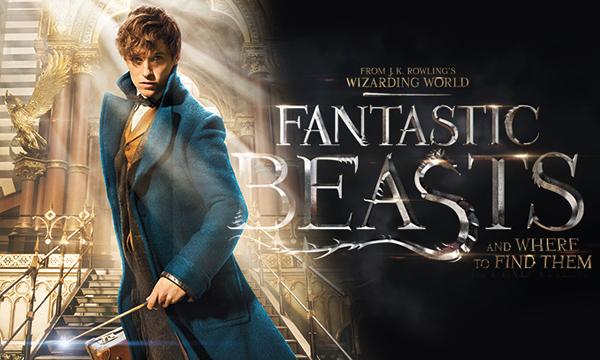 Set in New York in the 1920s, Fantastic Beasts and Where to Find Them shows a whole new side of the wizarding world not shown in the Harry Potter series. From the Magical Congress of the United States of America to Ilvermorny (the American wizarding school), it's safe to say that anyone who has been waiting for a revival of our favorite fantasy world will be delighted with the content we've been provided. And this time, we get to watch a movie without having to compare it to anything else.
Led by cast of Eddie Redmayne (Newt Scammander), Katherine Waterston (Tina Goldstein), Ezra Miller (Credence), Dan Fogler (Jacob Kowalski) and Fine Frenzy (Queenie Goldstein), Fantastic Beasts and Where to Find Them has not just good characters but phenomenal actors and actresses.
The movie starts off fairly slow, but not in a bad way. Because there are no books about these characters — or even this time period or place for the wizarding world — this movie acts as a set-up to something bigger. There isn't a "good versus evil" battle like in the Harry Potter series, at least not for the time being. There have been reports that somewhere in the five-part series we're going to see the duel between Albus Dumbledore and his once good friend Gellert Grindelwald. In this movie, there are many references to Grindelwald because he was the main dark wizard in this time (like Voldemort was in Harry's time), but he's not the center of the movie.
This movie is primarily about Scammander (a British wizard coming to America) and his creatures. Some get loose and cause problems in New York. But the creatures aren't the only things reeking havoc on the Big Apple. Another source of powerful magic is causing chaos for wizards and non — magic folk. The main characters have to work together to recapture the beasts and fight the force.
The characters in this movie were absolutely amazing. Scammander is, personally, one of my new favorite fictional characters. He's a Hufflepuff and cares for his creatures so much — even more than people in some cases. The other main characters each had their own personalities and complex character structures that are typical to Rowling's style.
All in all, this movie was an amazing way to re-welcome everyone to the wizarding universe. I can't wait to see how they continue the series, and I was very pleased with the set-up. It was very different from Harry Potter in many aspects, but it was stellar and is worth the time to watch.
Leave a Comment