Ugly is in style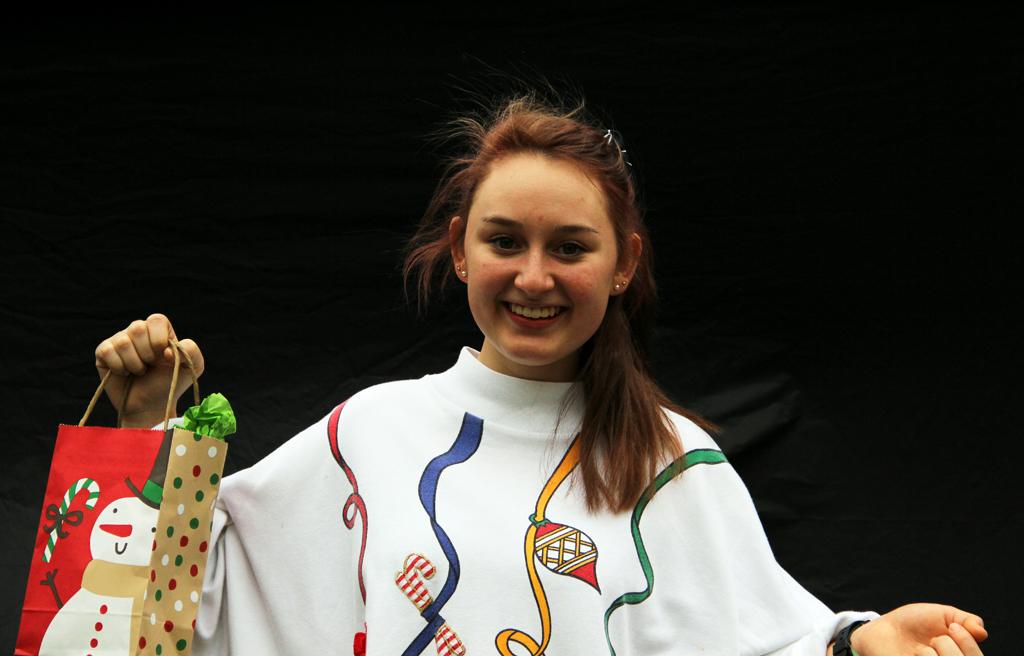 Around the holidays as the weather drops 10 whole degrees, you might notice a change in fashion. Marked by a flurry of pom-poms and heavy embroidered patterns, the ugly Christmas sweater trend has become just as big a part of the holiday season as wrestling with Christmas lights or shopping on Black Friday. These tacky garments, which you might've seen worn by a great aunt or your third grade teacher, have been brought back to life.
The sweaters can range anywhere from simple to outrageous, decorated with buttons or bells, displaying Old Saint Nick himself or Frosty the Snowman. A simple holiday pattern is a safer option, while a light-up sweater with bells and tassels might jingle you all the way to everyone's last nerve. If you check out vintage or thrift stores such as Goodwill or Buffalo Exchange around the holidays, you'll find whole racks dedicated to the bright, festively-knit eye catchers. But this new craze can come with a hefty price tag. As their popularity increases, high-end stores charge more, ranging from $35 to $50. Even famous pop star Justin Bieber reportedly wore a $1,650 red-and-white Christmas sweater during one of his live performances. Because of these outrageous prices, shopping at a thrift store can save you plenty, even buying multiple sweaters from a thrift store can add up to a smaller bill than one expensive sweater.
With all this craze, you may start to wonder how this tradition came about. But another thought might arise, "Why are these sweaters actually starting to look good?" It's crazy, but true. People now manage to wear these abominations with style. They are paired with boots and leggings, scarves and socks, presenting a surprisingly fashionable look. They are also worn as a joke to make fun of their ridiculousness. Proven to be conversation pieces, everyone can get a good laugh out of the most ornate and daring sweater.
While it may still be a questionable fashion choice, the ugly Christmas sweater is undeniably fuzzy and warm, great for snuggling up by the fire with hot chocolate, under the glow of the Christmas tree. And besides, there's no better way to get in the holiday spirit than having a 3D Rudolph the Red-Nosed Reindeer hanging off the front of your chest.