Students new to Texas, Westlake discuss the ups, downs of their big move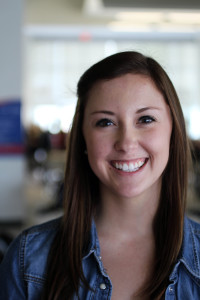 Sam Breitigam
Grade: 11
From: St. Louis, Missouri
Favorite Activities: Blues Guitar, Piano, Running
Hannah Webb
Grade: 12
From: Carlsbad, California
Favorite Activities: Dancing
Featherduster: Why did you move to Texas?
Sam Breitigam: My dad got a job here working with hedge funds, and he's running a company.
Hannah Webb:  I wanted a fresh start and I wanted to come live with my dad. The thought of the change sounded nice, so I just packed up my stuff and here I am.
FD: What was your favorite part of where you used to live?
SB: In St. Louis, we had a ski resort, so I was able to ski every week in the winter. That was pretty awesome.
HW: Living so close to the beach was really nice. I was about a two-minute drive from the beach and that was basically the place to hang out; you always knew that somebody from Carlsbad would be there. The beach and weather were both really nice to be around.
FD: What do you miss most about where you used to live?
SB: My friends and my school.
HW: I definitely miss the weather the most, because I'm definitely not used to the heat here.
FD: How would you compare your classes from your old school to your classes at Westlake?
SB: They're a lot harder here.
HW: They're about the same, but the difference about the teachers is interesting, because the teachers in Carlsbad weren't as caring. They didn't really care as much about their students as the teachers at Westlake do.
FD: What do you miss most about your school?
SB:  The size. We had 20 kids per grade; it was so small, so we had a lot of freedom.
HW:  I guess what I miss the most is how we had so many different programs to offer because we live so close to the beach. We had surf P.E. for example, and there were just so many interesting classes that you could take.
FD: How is Westlake High School different from your old school?
SB:  The campus is like nine times bigger [than my old school]. It's more into sports, which is really neat. Pep rallies — didn't have those. There's more to do, a lot more classes you can take and a lot more excitement than at a small private school.
HW: The teachers are just a lot more considerate toward the students and they treat us like equals, versus the teachers in Carlsbad who just kind of talked down to you. They just seem to want you to pass so much more than the teachers in Carlsbad.
FD: What do you think about the iPads?
SB: I think they're pretty neat. My family has an iPad so I know what it's like, and I won't go crazy with it. It's cool you can put your own stuff on it. I've been to a school where they handed out laptops to you and you used them in class; then you had to hand them back and you couldn't customize them at all because they were all locked down.
HW: The iPads are definitely a step up from having to carry around textbooks and stuff with you. This school is a bit more tech-savvy than Carlsbad was. It's really cool.
FD: Are people different here?
SB: [laughs] They're weirder. Not that much different, but there are some more weird people here than in St. Louis. Like hipsters. Not bad but just different. It's cool though.
HW:  People are nicer and friendlier here. People in Carlsbad were a little bit more introverted, and people in Texas are a lot more extroverted, and they've been so welcoming to me.
FD: What's your favorite thing about Austin?
SB: A lot of things, like the lakes, the weather … not the summer, but everything else. The music influence for sure. I love guitar and I play it all the time. I played in a couple bands in St. Louis and we'd play at a coffee house. The venues I can go to are awesome — Austin City Limits, SXSW … [Austin's] just got good music. That's the best part for me.
HW: Probably just the diversity — I feel like it's just a different city than any other city in Texas. And it's almost like California, like LA. I don't know how to explain it, there's just something different about Austin that's different than any other city that I've ever been to.
FD: Have you been to any hangouts in Austin?
SB: The restaurants here are really cool because they're really casual, like all of the trailers that have the little sitting area. The [running] trails are also really cool.
HW: I've been to a couple of the food trailers and mostly I've been to the different food places that you have to go to for the experience, like Hopdoddy's, Sno Beach and Maudie's, and restaurants that you don't have in other cities.
FD: Was there anything you were looking forward to about Texas?
SB:  I was looking forward to having a really cool city, because I never really got to experience that. No one I know really ever went down [to St. Louis], because all of my friends lived in the suburbs. [The city] was like 40 minutes from my house, and we didn't really go downtown. I mean I went to Cardinals games a lot, but that was the only reason I ever went to the city.
HW: The one thing that I really looked forward to was getting a fresh start, but I also really looked forward to being with my dad because I didn't live with him in Carlsbad.
FD: Was there anything you were not looking forward to about Texas?
SB: The summer here. It's not awful, but at like 3 o'clock, it's just brutal outside.
HW: At first I wasn't looking forward to the typical Texas stuff like country music and cowboy boots, but it's actually kind of grown on me.
FD: Were there any Texas stereotypes you were expecting to see?
SB: I thought it would be a little bit more cowboy-ish, which I see more than I did in St. Louis, but not that much more. I see a lot of trucks, I mean, more than in St. Louis. But it's not a shocking amount. I had never been to Austin before but I knew people wouldn't be that different.
HW: No, because I've been to Texas before, and my dad grew up here, and I've come here every summer since I was really little. So in a way, I knew what to expect, but at the same time I haven't lived here so I didn't know what my living arrangements would be. Other than that, I knew that Texans were really friendly and I would be coming to a lot more of a welcoming area.
Leave a Comment