Number one novel impresses reviewer
Not your stereotypical "cancer book," Printz award-winning author John Green's most recent novel, The Fault in Our Stars, brings the meaning of life into a whole new light. Hazel Grace Lancaster and Augustus Waters meet at a teenage cancer support group. She has incurable thyroid cancer, and he lost a leg to osteochondroma. Hazel Grace and Augustus become friends as they share their favorite books, discuss the follies of their world and cope with the death around them.
The most key element about these characters is that they aren't too perfect. They make mistakes, and they say the wrong thing at the wrong time. These flaws make them real. If Hazel and Augustus never had conflicted feelings about their cancer, they wouldn't be real. If all they did was discuss their feelings, they wouldn't be real. This is illustrated in my favorite part, which is near the beginning. When they are talking about getting wishes from "The Genies" (a fictional form of the Make-A-Wish Foundation), Hazel Grace says that she used her wish to go to Disney World when she first found out about her cancer. Her using her wish on something as silly as Disney World is a very cliché thing to do, and Augustus makes fun of her for it. Up until that point, Hazel Grace had seemed to make only smart and mature decisions. This aspect of her character really brings Hazel Grace to life.
The title of the novel itself is also one of my favorite parts. It comes from Shakespeare's Julius Caesar, in which Caesar says to Brutus, "Men at some time are masters of their fates: The fault, dear Brutus, is not in our stars, but in ourselves, that we are underlings." What this means is that, eventually, people must take control of their destiny. Blaming events in their lives on fate does nothing. This is beautifully illustrated in The Fault in Our Stars. Understandably, Hazel Grace and Augustus feel like there is a fault in their stars, but they decide to make the most of their time. They live full lives, even though their actual life spans have been cut short.
I'm not going to lie. This book will make you laugh and cry, maybe in the span of five minutes. To me, that is what art is about – making you feel things. The Fault in Our Stars definitely meets that mark. Hazel Grace and Augustus become the fictional friends that every teenager needs. They are intelligent and just snarky enough to be funny and nice at the same time.
The way I found out about this book was through a series of popular vlogs by John Green and his brother Hank. The "vlogbrothers," as their YouTube handle deems them, discuss everything from Snooki's grammar to their views on Congress. They have multiple videos about Green's books, and there is a video of him reading the first chapter of The Fault In Our Stars. Green has also written other books (Looking for Alaska, Paper Towns and An Abundance of Katherines), but The Fault in Our Stars is one of his most moving yet.
Green has said in an interview with Goodreads that he had wanted to write a book about something like this since his relationship with a fellow YouTube vlogger, Esther Earl. She died at age 16 of thyroid cancer in 2010. "She introduced me to a lot of the ideas in the book, especially hope in a world that is indifferent to individuals, and empathy. She redefined the process of dying young for me," Green said. "Nerdfighters" (the people who watch the vlogbrothers videos) and almost everyone who has read The Fault in Our Stars are all happy that he met Esther, and consider her an inspiration as well.
Not convinced? TIME said it was the best fiction book of 2012, calling it "one of the most genuine and moving [novels] in recent American fiction." The Fault in Our Stars beat out J.K. Rowling's The Casual Vacancy and Junot Diaz's This Is How You Lose Her for the number one spot.
The Fault in Our Stars is, to be frank, a deep book. It brings up personal questions about life and death, and it makes the readers think about the world around them. The Fault in Our Stars is easily one of the best books I read last year, and I would definitely recommend it to anyone who wants to think about these things and experience a beautiful story.
Leave a Comment
About the Contributor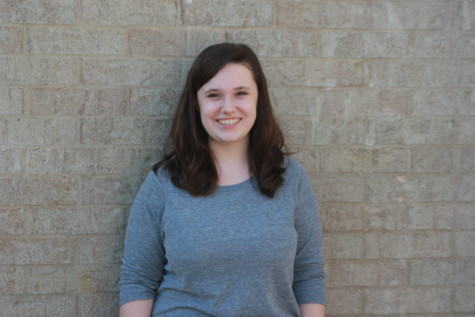 Madeline Dupre, T&T Head Editor