Indie band from Wales jams at ACL
Are you a fan of indie rock bands such as The Strokes, or maybe you enjoy the fun feel of Belle and Sebastian? Then the Welsh band Los Campesinos! is for you. How many bands can you name whose members changed their last names? All of the Los Campesinos! members, both present and past, have changed theirs to Campesinos! with the exclamation point. Have you ever heard of a glockenspiel, the percussion instrument that is similar to a xylophone except for that the bars are made with metal, not wood? That's one of the instruments that Los Campesinos! uses. Not convinced? They were cool enough to play at Austin City Limits this year.
As the band came out on the Bud Light stage, they looked a little surprised at the size of the crowd and even said that they do not play to as many people in the U.K. Even so, it obviously didn't deter them because they rocked out.
The hit of the concert was a track from their first album Hold On Now, Youngster… called "You! Me! Dancing!" The crowd shouted along while the singer crescendoed from "If there's one thing I could never confess/ It's that I can't dance a single step" to "It's you!/ It's me!/ And there's dancing!"
Their modesty, fun lyrics and cheekiness make Los Campesinos! very endearing. As the main singer jumped around the stage, dancing to what the lyrics were saying, it was a little like love at first sight.
Los Campesinos! impressed last weekend, and, in my humble opinion, everyone should try them out.
Leave a Comment
About the Contributor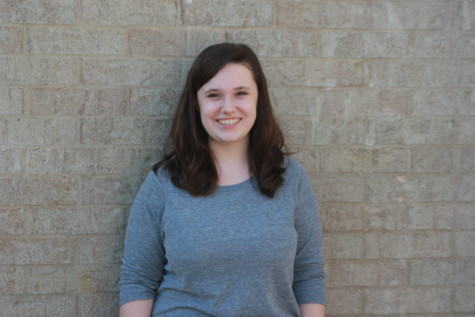 Madeline Dupre, T&T Head Editor