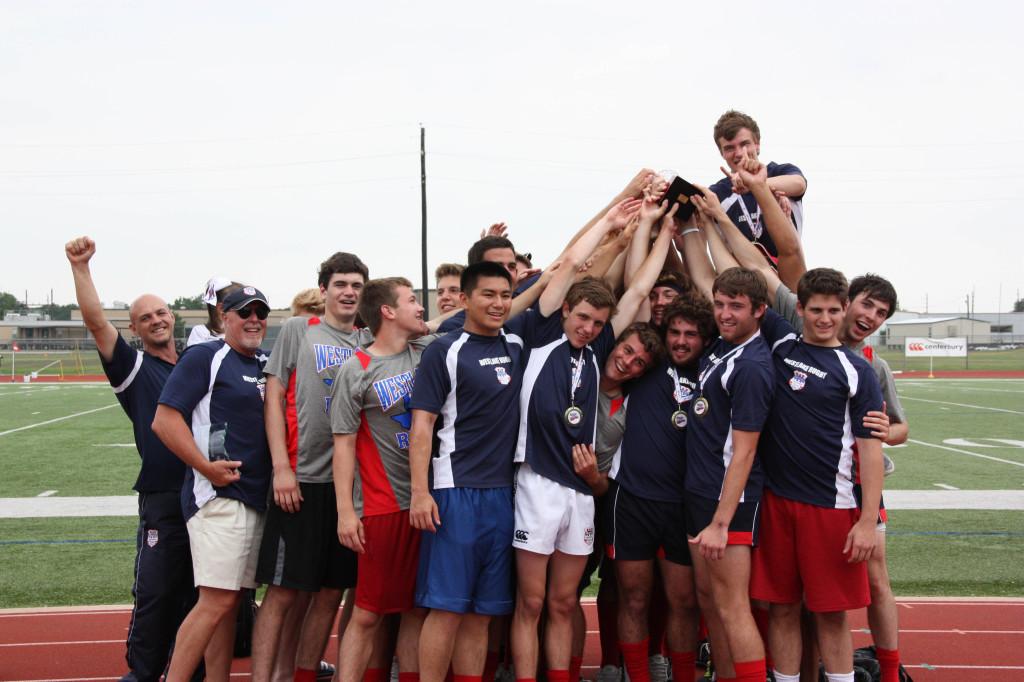 On April 26-27, varsity rugby competed in the State semi-finals and finals in Katy, Texas against Lake Travis and The Woodlands, respectively."State is the top of the ladder," senior William Wang said. "The way it works is that the regular season games count towards seeds at the State Tournament — pretty much your record (wins and losses). The top four teams when looking at the record make it to State."
Westlake won both games, winning 49-7 against Lake Travis in the semi-finals, then advancing to the finals where they won 39-17 against The Woodlands, earning themselves the title of State Champions.
"We came in hungry, we hunted, we slayed, we feasted," William said. "We are more than a team. We are a family. And on the field, it's evident in the way we play for each other."
Winning state marked the end of an era as it would be the last time seniors would play with the team.
"Winning state was bittersweet," William said. "It was a culmination of everything we had worked so hard to achieve for the last couple of years. With that came happiness, excitement, fulfillment, and much more."